60. Ella Henderson - Ghost
PEAK: #12
The UK version of the X Factor has given us many big stars, and Ella Henderson is certainly a star on the rise! This lead single from her became a favourite of mine, and managed a #12 peak in a long chart run. Here's hoping more hits are coming her way!
59. Tiesto - Red Lights
PEAK: #15
Tiesto has been one of the world's most popular DJ's for some time now, and this was one of his most mainstream songs to date. It certainly caught my attention and became one of my favourites from him.
58. Andrew Allen - Thinking About You
PEAK: #6
Another one of Canada's great modern singer-songwriters, Andrew Allen has had a few hits here and there, but it was this song with a strong ukulele riff that really caught my attention. It became his first top 10 hit so far on my chart.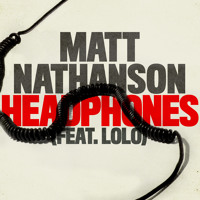 57. Matt Nathanson feat. Lolo - Headphones
PEAK: #15
A veteran singer-songwriter, Matt Nathanson has been all over Hot AC and Triple A radio since he started. This song, a catchy earworm, became my favourite song from him so far, recently reaching my top 20.
56. Iggy Azalea feat. Charli XCX - Fancy
PEAK: #6
One of the year's inescapeable songs, Australian rapper Iggy Azalea became one of the biggest buzz artists of 2014. With a hook by Charli XCX, they conquered the charts and made my top 10 over the summer.
55. Ariana Grande feat. Iggy Azalea - Problem
PEAK: #5
Speaking of Iggy, here she is again, delivering a guest rap to Ariana Grande's biggest worldwide hit to date, and the song that catapulted her career into the stratosphere. However, it's not her highest here - how high did "Break Free" land?
54. Lenny Kravitz - The Chamber
PEAK: #8
It's been a while since we heard from Lenny Kravitz, but this was the best song that I feel he's done in the past decade. A comeback well earned by one of the biggest names in rock and pop music of the past 25 years!
53. Nick Jonas - Jealous
PEAK: #4
I've liked several of his songs with the Jonas Brothers, but 2014 was the year that Nick Jonas broke out as a solo artist. He changed off his bubblegum pop sound for a more mature, edgier pop style here and a song like this really showed what he's made of! Here's hoping he gets more hits off his latest album in 2015!
52. Fefe Dobson - In Better Hands
PEAK: #9
Another Canadian artist who has had several hits spanning over more than a decade, Fefe Dobson continued her streak of hits by reaching my top 10 with this catchy, four-chord pop song that became one of my favourites from her so far.
51. Camryn - LoveSick
PEAK: #7
At the time this song was released, she was 14. At age 15 now, she is the youngest artist in my year-end top 100. Camryn delivered a hot teen pop anthem that shows a lot of potential for hopefully more hits afterwards!