20th Anniversary Special
This week marks the 20th anniversary of Freaky Fly Bry's Top 100! And what are the chances that the act at #1 here is someone who's been with the chart since the very beginning? Pretty good, I'd say, because the Backstreet Boys have achieved their 9th #1 so far with "Chances"! The second single from their forthcoming album "DNA" as achieved the pinnacle in a very appropriate week for them, and makes their current album their first since "Millennium" 20 years ago to have multiple #1's; that album was the first ever to have four straight #1's on my chart.
As Busted's ode to the decade where the chart started, the 90's, falls to #2, we see possible future #1's from Mark Ronson/Miley Cyrus (4-3) and Katy Perry (6-4, her 22nd top 10 hit) materializing, while newcomer Alec Benjamin's debut single rises 8-6 as the former #1's from Carly Rae Jepsen and Kelly Clarkson start to make way for other songs to pass them.
Two new entries to the top 10 this week and both are familiar faces to the top 10; Jennifer Lopez's new single "Limitless" from her film "Second Act" becomes her 15th top 10 and her first since 2014's "First Love", and looks possible to become her first top 5 hit in 16 years. Avril Lavigne gets her 18th top 10 with "Tell Me It's Over", the second single from her forthcoming album and follow-up to the #1 hit "Head Above Water".
The biggest mover within the top 40 is Taylor Swift's "Getaway Car", the 6th song to chart from her latest album "Reputation". If it makes top 10, it will become her 25th top 10.
Entering the top 40 are the second top 40 hit from
Led Zeppelin
Greta Van Fleet's album "Anthem Of The Peaceful Army" and Ariana Grande's 15th top 40 hit "Imagine".
This week's debuts run the gamut of all styles of popular music, led by Australian country singer Keith Urban and including 70's Philly soul group Blue Magic, Dutch EDM DJ Armin Van Buuren, American pop star Mike Posner, Lebanese-British flamboyant pop star Mika, British pop star Olly Murs, Steps member gone solo Claire Richards, legendary 90's rock band Garbage with a Record Store Day single, 14-year-old The Voice contestant Kennedy Holmes, "bucket list" singer who recently lost his cancer battle Mike Jacobs, German singer Alexa Feser, American indie rockers Bad Suns, Brazilian singer Lorena Simpson, and yet again, following up their current #1 hit, the Backstreet Boys.
And finally, the chart itself is bookended by artists who were on my very first chart 20 years ago. While the Backstreet Boys are at #1 (and also debuting at #99, to commemorate the year I started my chart), at #100 we have Cher's former top 10, the ABBA cover "Gimme! Gimme! Gimme! (A Man After Midnight)". The Backstreet Boys and Cher are the only artists to appear on both this anniversary chart and the first chart.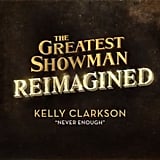 Freaky Fly Bry's Top 100 - January 13, 2019
| | | | | | | | |
| --- | --- | --- | --- | --- | --- | --- | --- |
| TW | LW | 2W | Title | Artist | | Peak | Weeks on |
| 1 | 3 | 6 | Chances | Backstreet Boys | | 1 | 9 |
| 2 | 1 | 3 | Nineties | Busted | | 1 | 10 |
| 3 | 4 | 5 | Nothing Breaks Like A Heart | Mark Ronson feat. Miley Cyrus | | 3 | 6 |
| 4 | 6 | 16 | Immortal Flame | Katy Perry | | 4 | 5 |
| 5 | 2 | 1 | Never Enough | Kelly Clarkson | | 1 | 9 |
| 6 | 8 | 14 | Let Me Down Slowly | Alec Benjamin | | 6 | 9 |
| 7 | 5 | 2 | Party For One | Carly Rae Jepsen | | 1 | 11 |
| 8 | 15 | 49 | Limitless | Jennifer Lopez | | 8 | 7 |
| 9 | 18 | 31 | Tell Me It's Over | Avril Lavigne | | 9 | 5 |
| 10 | 7 | 4 | Iosa | The Cranberries | | 3 | 15 |
| 11 | 13 | 15 | Back To Life | Hailee Steinfeld | | 11 | 7 |
| 12 | 14 | 20 | How Long Til I Lose You | Tyler Hilton | | 12 | 6 |
| 13 | 9 | 7 | Waving Through A Window | Katy Perry | | 2 | 10 |
| 14 | 10 | 8 | Thank U, Next | Ariana Grande | | 4 | 10 |
| 15 | 11 | 9 | Sweet But Psycho | Ava Max | | 7 | 14 |
| 16 | 17 | 22 | Disconnect | Basement | | 16 | 10 |
| 17 | 20 | 34 | Who Cares | Paul McCartney | | 17 | 4 |
| 18 | 21 | 26 | Colder | Nina Nesbitt | | 18 | 6 |
| 19 | 12 | 10 | Music's Too Sad Without You | Kylie Minogue & Jack Savoretti | | 5 | 13 |
| 20 | 30 | - | Getaway Car | Taylor Swift | | 20 | 2 |
| 21 | 16 | 12 | Shallow | Lady GaGa feat. Bradley Cooper | | 4 | 15 |
| 22 | 19 | 17 | A Million Dreams | Pink | | 17 | 11 |
| 23 | 23 | 23 | She's Kerosene | The Interrupters | | 23 | 9 |
| 24 | 24 | 24 | Headlights | Hellberg feat. Leona Lewis | | 24 | 11 |
| 25 | 29 | 32 | Careless Whisper | Train | | 25 | 9 |
| 26 | 22 | 11 | Relentless | Arkells | | 8 | 17 |
| 27 | 25 | 21 | 80's Baby | New Kids On The Block, Salt-N-Pepa, Naughty By Nature, Debbie Gibson & Tiffany | | 1 | 14 |
| 28 | 26 | 13 | Don't Lie To Me | Barbra Streisand | | 10 | 15 |
| 29 | 27 | 18 | Fresh Start | Joan Jett & the Blackhearts | | 9 | 16 |
| 30 | 28 | 19 | Fuh You | Paul McCartney | | 10 | 18 |
| 31 | 38 | 45 | Hourglass | Alice Chater | | 31 | 10 |
| 32 | 37 | 44 | Youth | Shawn Mendes feat. Khalid | | 32 | 10 |
| 33 | 39 | 46 | Would I | Maggie Lindemann | | 33 | 8 |
| 34 | 40 | 48 | Stand Out Fit In | One OK Rock | | 34 | 7 |
| 35 | 41 | 50 | You're The One | Greta Van Fleet | | 35 | 8 |
| 36 | 32 | 29 | Breathin' | Ariana Grande | | 1 | 16 |
| 37 | 33 | 30 | Head Above Water | Avril Lavigne | | 1 | 16 |
| 38 | 34 | 28 | Face The Dark | Gin Blossoms | | 5 | 15 |
| 39 | 35 | 27 | Electricity | Silk City feat. Dua Lipa | | 10 | 16 |
| 40 | 58 | 64 | Imagine | Ariana Grande | | 40 | 4 |
| 41 | 42 | 51 | Love Has All Been Done Before | Jade Bird | | 41 | 7 |
| 42 | 45 | 47 | Forever | Mumford & Sons | | 42 | 8 |
| 43 | 36 | 25 | It's Not Living (If It's Not With You) | The 1975 | | 14 | 12 |
| 44 | 43 | 43 | Not Today | Alessia Cara | | 43 | 9 |
| 45 | 44 | 40 | I Knew You When | Marianas Trench | | 40 | 8 |
| 46 | 69 | 89 | Lie To Me | 5 Seconds Of Summer feat. Julia Michaels | | 46 | 3 |
| 47 | 63 | 92 | Salvation | The Strumbellas | | 47 | 3 |
| 48 | 46 | 38 | No Erasin' | Steve Perry | | 1 | 22 |
| 49 | 47 | 39 | Bad Liar | Imagine Dragons | | 39 | 9 |
| 50 | 53 | 58 | Feeling Of Falling | Cheat Codes & Kim Petras | | 50 | 6 |
| 51 | 56 | 59 | Funny Business | Alice Merton | | 51 | 6 |
| 52 | 57 | 63 | Lost My Cool | Stand Atlantic | | 52 | 4 |
| 53 | 31 | 33 | Hurricanes | Dido | | 31 | 9 |
| 54 | 59 | 68 | Her | Ivy Levan | | 54 | 6 |
| 55 | 62 | 72 | All The Pretty Girls | Vera Blue | | 55 | 5 |
| 56 | 60 | 69 | Bad Ideas | Tessa Violet | | 56 | 6 |
| 57 | 65 | 80 | Sexual Vibe | Stephen Puth | | 57 | 4 |
| 58 | 66 | 71 | 10 Years | Classified | | 58 | 5 |
| 59 | 68 | 79 | Crazy, Classic, Life | Janelle Monae | | 59 | 4 |
| 60 | 67 | 75 | Reunion | Busted | | 60 | 4 |
| 61 | 48 | 35 | Loyal To Me | Nina Nesbitt | | 4 | 22 |
| 62 | 49 | 36 | Lost In Japan | Shawn Mendes | | 14 | 23 |
| 63 | 50 | 37 | Middle Of The Night Mind | Kate Voegele | | 1 | 20 |
| 64 | 61 | 70 | She Makes Me | Rick Astley | | 61 | 5 |
| 65 | 76 | 76 | Walls Come Down | Meghan Patrick | | 65 | 4 |
| 66 | 77 | 77 | Young Dumb & Broke | Elton John | | 66 | 4 |
| 67 | 82 | 91 | Life | Boy George & Culture Club | | 67 | 3 |
| 68 | 84 | 97 | Now That You're Gone | The Raconteurs | | 68 | 3 |
| 69 | 85 | 96 | Monster | Crashing Atlas | | 69 | 3 |
| 70 | 92 | - | I Just Want People To Like Me | Robbie Williams | | 70 | 2 |
| 71 | NEW | - | Never Comin' Down | Keith Urban | | 71 | 1 |
| 72 | NEW | - | Your Love Is Magic | Blue Magic | | 72 | 1 |
| 73 | NEW | - | Just As You Are | Armin Van Buuren feat. Rising Star & Fiora | | 73 | 1 |
| 74 | 51 | 41 | Remission | Courage My Love | | 41 | 13 |
| 75 | 52 | 42 | The Big Unknown | Sade | | 42 | 9 |
| 76 | 54 | 56 | My Mistake | Gabrielle Aplin | | 54 | 6 |
| 77 | 55 | 57 | The Fuss | Against The Current | | 55 | 5 |
| 78 | 64 | 61 | Can't Hear You Now | Mike Shinoda | | 61 | 5 |
| 79 | 78 | 78 | How You Love Me | Hardwell feat. Conor Maynard & Snoop Dogg | | 78 | 4 |
| 80 | 81 | 90 | Friends | Dido | | 80 | 3 |
| 81 | 93 | - | San Francisco | Galantis feat. Sofia Carson | | 81 | 2 |
| 82 | 95 | - | Back Again | You Me At Six | | 82 | 2 |
| 83 | NEW | - | Move On | Mike Posner | | 83 | 1 |
| 84 | 97 | 98 | The Descent | Bastille feat. Lily Moore, Moss Kena & Jacob Banks | | 84 | 3 |
| 85 | NEW | - | Sound Of An Orchestra | Mika | | 85 | 1 |
| 86 | NEW | - | Excuses | Olly Murs | | 86 | 1 |
| 87 | NEW | - | Shame On You | Claire Richards | | 87 | 1 |
| 88 | 70 | 52 | Human Being | KT Tunstall | | 52 | 8 |
| 89 | 71 | 53 | Loyal | Paloma Faith | | 26 | 12 |
| 90 | 83 | 93 | Give It | Betta Lemme | | 83 | 3 |
| 91 | 96 | - | You're Somebody Else | Flora Cash | | 91 | 2 |
| 92 | NEW | - | Destroying Angels | Garbage feat. John Doe & Exene Cervenka | | 92 | 1 |
| 93 | NEW | - | Love Is Free | Kennedy Holmes | | 93 | 1 |
| 94 | NEW | - | Stay | Mike Jacobs | | 94 | 1 |
| 95 | NEW | - | Mut | Alexa Feser | | 95 | 1 |
| 96 | 94 | - | Sincerity Is Scary | The 1975 | | 94 | 2 |
| 97 | NEW | - | Away We Go | Bad Suns | | 97 | 1 |
| 98 | NEW | - | Bem Melhor | Lorena Simpson | | 98 | 1 |
| 99 | NEW | - | No Place | Backstreet Boys | | 99 | 1 |
| 100 | 86 | 82 | Gimme! Gimme! Gimme! (A Man After Midnight) | Cher | | 6 | 22 |
| | | | | | | | |
| | | | Falling off: | | | | |
| - | 72 | 54 | Might Not Like Me | Brynn Elliott | | 27 | 11 |
| - | 73 | 55 | Love | Boyzone | | 28 | 13 |
| - | 74 | 60 | Untethered Angel | Dream Theater | | 60 | 5 |
| - | 75 | 62 | Landslide | Last In Line | | 62 | 5 |
| - | 79 | 73 | Party Of One | Brandi Carlile feat. Sam Smith | | 73 | 4 |
| - | 80 | 74 | That Magic | India.Arie | | 74 | 3 |
| - | 87 | 65 | Sober | Demi Lovato | | 1 | 29 |
| - | 88 | 66 | Ventura Highway | Kate Voegele | | 4 | 19 |
| - | 89 | 67 | Dance Macabre | Ghost | | 11 | 19 |
| - | 90 | 83 | Heart To Break | Kim Petras | | 10 | 22 |
| - | 91 | 88 | Make Up | Vice feat. Jason Derulo & Ava Max | | 88 | 3 |
| - | 98 | 94 | Easy Tiger | Portugal. The Man | | 94 | 3 |
| - | 99 | 95 | Tourniquet | Breaking Benjamin | | 95 | 3 |
| - | 100 | 87 | On Your Mind | Kaskade | | 87 | 3 |
Chart Flashback: January 14, 2018
1 (1) Kate Voegele - Shoot This Arrow (5th of 7 weeks at #1)
2 (2) Andy Grammer - Smoke Clears
3 (3) Toto - Alone
4 (4) Paloma Faith - Guilty
5 (8) Kelly Clarkson - Medicine
6 (5) Demi Lovato - Tell Me You Love Me
7 (6) Robbie Williams - Run It Wild
8 (9) Demi Lovato - Sexy Dirty Love
9 (NEW) Bruno Mars feat. Cardi B - Finesse
10 (18) Marianas Trench - Rhythm Of Your Heart
Notable movers:
11 (12) Green Day - Back In The USA
12 (14) Louis Tomlinson - Miss You
16 (21) Liam Gallagher - Come Back To Me
17 (26) Steps - I Will Love Again
18 (25) U2 - Get Out Of Your Own Way
20 (31) Bryan Adams - Ultimate Love
21 (22) The Corrs - Butter Flutter
29 (35) Anna Burch - Tea-Soaked Letter
30 (32) Nick Lachey - Someone To Dance With
31 (33) New Found Glory - 20 Years From Now
32 (34) Maggie Lindemann - Obsessed
33 (59) Blue October - I Hope You're Happy
38 (60) Donna Summer - Nether Lands
41 (54) Blondie - Doom Or Destiny
42 (55) New Politics - Color Green
46 (56) Axwell & Ingrosso feat. Trevor Guthrie - Dreamer
47 (58) Sigrid - Strangers
54 (71) Symon - Lonely Girl
55 (65) Anne-Marie - Then
56 (66) Eminem feat. Ed Sheeran - River
57 (67) Good Charlotte - Awful Things
58 (68) Dashboard Confessional - We Fight
59 (69) Kesha - This Is Me
60 (70) Chromeo - Juice
64 (75) U2 - American Soul
65 (76) My Indigo - Out Of The Darkness
66 (77) Sir Sly - &Run
72 (86) Shane Filan - This I Promise You
73 (87) Codeko & Austin Mahone - Say Hi
74 (91) Crashdiet - We Are The Legion
75 (93) Robbie Williams - Ms. Pepper
Debuts:
9. Bruno Mars feat. Cardi B - Finesse
53. Simple Minds - Magic
67. Toto - Spanish Sea
68. The Academic - Permament Vacation
69. Liam Payne & Rita Ora - For You
70. Charlie Puth feat. Boyz II Men - If You Leave Me Now
71. Franz Ferdinand - Feel The Love Go
89. Breaking Benjamin - Red Cold River
90. Justin Timberlake - Filthy
91. Darren Criss - The Day That The Dance Is Over
92. Shaggy feat. Kyle Kennedy & RJ Maine - Fly High 2K17
93. Judas Priest - Lightning Strike
94. Morgan Evans - I Do
95. Moby - Like A Motherless Child
96. Austra - Change The Paradigm
97. Dream Wife - Hey Heartbreaker