100 . Kelly Clarkson - Get Up (A Cowboys Anthem)
PEAK: # 15
99 . Celine Dion - Parler À Mon Père
PEAK: # 20
98 . Lana Del Rey - Video Games
PEAK: # 21
97 . Victoria Duffield - Feel
PEAK: # 23
96 . Bridgit Mendler - Ready Or Not
PEAK: # 19
95 . Luke McMaster & Jim Brickman - Good Morning Beautiful
PEAK: # 8
94 . Taio Cruz - Troublemaker
PEAK: # 13
93 . Andy Grammer - Miss Me
PEAK: # 15
92 . Alanis Morissette - Receive
PEAK: # 1 (1 weeks)
91 . 3 Doors Down - One Light
PEAK: # 6
90 . Boys Like Girls - Be Your Everything
PEAK: # 19
89 . David Cook - Fade Into Me
PEAK: # 1 (1 weeks)
88 . Michelle Branch - Happen To Call
PEAK: # 10
87 . Adam Lambert - Better Than I Know Myself
PEAK: # 12
86 . Jon McLaughlin feat. Sara Bareilles - Summer Is Over
PEAK: # 16
85 . Taylor Swift - I Knew You Were Trouble
PEAK: # 1 (2 weeks)
84 . Marianas Trench - Fallout
PEAK: # 11
83 . Adele - Set Fire To The Rain
PEAK: # 6
82 . Ricki-Lee - Raining Diamonds
PEAK: # 6
81 . Lita Ford - Living Like A Runaway
PEAK: # 14
80 . Madonna - Girl Gone Wild
PEAK: # 16
79 . Cascada - Summer Of Love
PEAK: # 11
78 . Casey Abrams - Get Out
PEAK: # 11
77 . Delta Goodrem - Sitting On Top Of The World
PEAK: # 12
76 . Lady GaGa - Marry The Night
PEAK: # 3
75 . Kristina Maria feat. JC Chasez - Animal
PEAK: # 5
74 . Matchbox Twenty - Overjoyed
PEAK: # 14
73 . Lindi Ortega - Black Fly
PEAK: # 13
72 . Plumb - Need You Now (How Many Times)
PEAK: # 7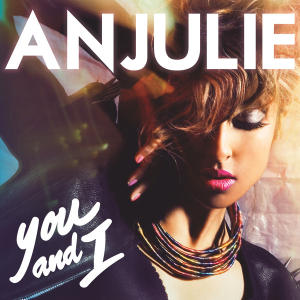 71 . Anjulie - You And I
PEAK: # 7
70 . Morning Parade - Headlights
PEAK: # 13
69 . Fun. - Carry On
PEAK: # 1 (1 weeks)
68 . Smash Mouth - Magic
PEAK: # 9
67 . Cody Simpson feat. Becky G - Wish U Were Here
PEAK: # 8
66 . Big Time Rush - Music Sounds Better With U
PEAK: # 14
65 . Jennifer Lopez feat. Pitbull - Dance Again
PEAK: # 10
64 . Madonna feat. Nicki Minaj & M.I.A. - Give Me All Your Luvin'
PEAK: # 6
63 . Aerosmith - Legendary Child
PEAK: # 13
62 . Marina & the Diamonds - How To Be A Heartbreaker
PEAK: # 8
61 . Offspring - Cruisin' California (Bumpin' In My Trunk)
PEAK: # 12
60 . Pink - Try
PEAK: # 8
59 . Kate Voegele - Enjoy The Ride
PEAK: # 5
58 . Jesse Labelle feat. Alyssa Reid - Heartbreak Coverup
PEAK: # 7
57 . No Doubt - Push & Shove
PEAK: # 11
56 . Britt Nicole - All This Time
PEAK: # 13
55 . Lifehouse feat. Natasha Bedingfield - Between The Raindrops
PEAK: # 7
54 . Taylor Swift - Eyes Open
PEAK: # 8
53 . Maroon 5 - Daylight
PEAK: # 1 (1 week)
52 . David Guetta feat. Nicki Minaj - Turn Me On
PEAK: # 9
51 . Usher feat. Swedish House Mafia - Numb
PEAK: # 8
50 . Katy Perry - Hummingbird Heartbeat
PEAK: # 4
49 . Big Time Rush - Windows Down
PEAK: # 10
48 . Katrina - So Eden
PEAK: # 8
47 . No Doubt - Looking Hot
PEAK: # 2
46 . Adele - Skyfall
PEAK: # 1 (2 weeks)
45 . One Direction - Live While We're Young
PEAK: # 1 (1 week)
44 . Kylie Minogue - Timebomb
PEAK: # 5
43 . Flo Rida feat. Sia - Wild Ones
PEAK: # 9
42 . Owl City & Carly Rae Jepsen - Good Time
PEAK: # 2
41 . Selena Gomez & the Scene - Hit The Lights
PEAK: # 4



40 . Alanis Morissette - Guardian

PEAK: # 3



Kicking off the top 40 is the return of one of Canada's finest! It had been 4 years since the last album from Alanis Morissette, and due to my lack of interest then, I was skeptical if she'd ever recapture the sound that made her music great in the 90's. Sure enough, the "Havoc & Bright Lights" era was her best in ages, and for the first time since 1999, she had two top 5 hits from a single album. While "Receive" was the #1, the lead single "Guardian" managed a great run, peaking at #3 and scoring my #40 song of 2012! It's been great having Alanis return to form!





39 . Manafest - Never Let You Go

PEAK: # 8



Contemporary Christian musician Manafest, known for his rockin' and rappin', showed his softer side with this spiritual ballad. I must admit, I find most of his stuff decent at least, but this song quickly became my favourite from him, as well as being the highest ranked Christian song in the top 100.





38 . Kelly Clarkson - Catch My Breath

PEAK: # 1 (3 weeks)



It's been a great year for Kelly Clarkson... not only have the hits from her "Stronger" album continued strong in 2012, but also her first greatest hits album was released. Out of her four ranked songs in the top 100, three of them hit #1, and this, due to its more recent release (and a likely carryover into 2013), ends up as the lowest of the three, but still firmly ranks in the top 40. How high for "Stronger" and "Dark Side"?





37 . James Durbin - Love Me Bad

PEAK: # 5



American Idol contestant James Durbin carries on the tradition of previous rockers to appear on the show such as Chris Daughtry, Bo Bice and David Cook with his own style of catchy rock tunes. This song became his big breakthrough on my chart, reaching the top 5 early on in 2012.





36 . K'naan feat. Nelly Furtado - Is Anybody Out There

PEAK: # 8



I've always felt that K'naan has had among the best rap tunes lyrically over the past few years. He's always had a social conscience in his lyrics, inspired by his years growing up in Somalia, and this time around the rapper who has made his home in Canada has enlisted the help of Nelly Furtado to do the hook on this song. The combination worked perfectly, and gave the pair a top 10 hit in the spring, becoming one of my favourites from both artists.





35 . Christina Aguilera - Your Body

PEAK: # 5



While the "Lotus" era has been seen as a disappointment overall, this lead single I felt was one of her strongest hits in years. A catchy, Max Martin-produced tune was all it took here to recapture my attention, and while it may not be the #1 that Christina Aguilera is used to (she's had 12 so far on my chart), it was still a decent-sized hit, enough to rank #35 for the year.





34 . Kate Voegele - Beg You To Fall

PEAK: # 6



Here's the second of five Kate Voegele entries on the 2012 year-end chart, all of which were taken from her album "Gravity Happens". This is one of the slower tunes on the album, and one that shows the emotion in her lyrics.





33 . Carly Rae Jepsen - Curiosity

PEAK: # 7



I never expected Canada's own Carly Rae Jepsen to have such an amazing year, but sure enough, she has, scoring four songs all in my year-end top 50. This song, from her album "Kiss", carries on where "Call Me Maybe" left off and was the ideal follow-up to one of the year's biggest hits. How high did "Call Me Maybe" and "This Kiss" rank?





32 . Kreesha Turner - Love Again

PEAK: # 9



Here was a surprise comeback I hadn't expected! While I did enjoy several singles from her before, including "Don't Call Me Baby", this single really re-captured my attention, proving she was certainly capable of more great music! This empowering song about recovering from a breakup became my favourite single from the Canadian singer of Jamaican descent to date.





31 . Cher Lloyd - Want U Back

PEAK: # 8





UUUUUUUUUUUUUUUUUUUUUUUUUUUUUUUUUUHHHHHHHHHHHHHHHH!

That was the unmistakeable grunt heard throughout this song from UK X-Factor contestant Cher Lloyd! It really got this song stuck in my head, and it just couldn't be escaped this past year! While she did get off on the wrong foot initially with songs like "Swagger Jagger", it was "Want U Back" that got me into her and, despite missing my top 5, still managed enough longevity to rank #31 for the entire year! Hopefully she'll have more hits to come in the future!



30 . Maroon 5 - One More Night

PEAK: # 4



Here is one of the biggest hits of the year by one of the biggest bands of the year! These guys have carried on their hit streak with their "Overexposed" album, and this song became one of their biggest hits overall. While on my chart it stalled short at #4, it still managed a decent run and a top 30 year-end placing.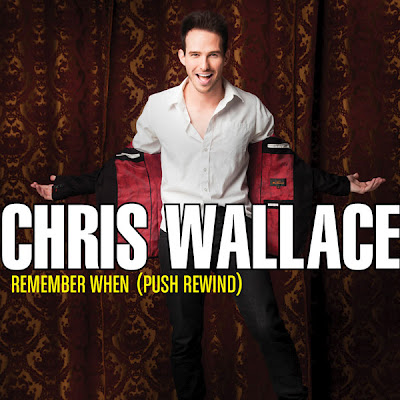 29 . Chris Wallace - Remember When (Push Rewind)

PEAK: # 4



I had liked several songs from his old band, The White Tie Affair... but I never imagined he'd do anything this good on his own! One of the sleeper hits of 2012, Chris Wallace proved that a catchy song could catch on over Internet music forums faster than it could be pushed to the radio!





28 . Ryan Cabrera - Home

PEAK: # 10



It's been a few years since Ryan Cabrera's last album, and I'd anxiously awaited new music from him since. Sure enough, while he hasn't dropped a new album yet, this song from it became a fairly big hit on my chart, reaching the top 10 and ranking in my top 30 for the year.





27 . Kate Voegele - Impatient Girl

PEAK: # 4



Yet another Kate Voegele song here, and while it wasn't one of my initial standouts from her "Gravity Happens" album, it became one of my favourites from it in the end. Still two more from her to come.





26 . Hedley - Kiss You Inside Out

PEAK: # 9



Hedley's had several big Canadian hits over the past few years, and this song became one of the biggest, even scoring some US airplay with this. While it wasn't their highest peaker on my chart, it still brought them back to the top 10 for the first time in 6 years, and was their longest lasting song of all, also their highest year-end position ever.





25 . One Direction - What Makes You Beautiful

PEAK: # 4



The breakout success story of 2012 has to be One Direction, and this was the song that started it all for them! A catchy pop tune was all they needed to win the hearts of pre-teen girls everywhere, with a song that anyone could like. Still one more from them to come!





24 . Kate Voegele - Burning the Harbor

PEAK: # 5



This Kate Voegele song, while it originally charted based on the strength of the album version, was helped during its chart run by a remix that was posted online! Still one more Kate song to come... but how high is "Unusual"?





23 . Katy Perry - Wide Awake

PEAK: # 2



Katy Perry continued the success from her re-release of "Teenage Dream" with this, the 8th single overall from the package. In the end, it ended up one of her biggest hits, and while it failed to reach #1 on my chart, it still managed a very good chart run.





22 . Carly Rae Jepsen - This Kiss

PEAK: # 1 (1 week)



The hits continued for Carly Rae Jepsen in 2012 and this one, produced by Redfoo of LMFAO, finally gave her a #1 song on my chart. A catchy pop tune like so many of her other recent songs, despite not being as much of a mainstream hit as the others, really caught my ear and has shown she really has a niche for it!





21 . Marina & the Diamonds - Primadonna

PEAK: # 4



It was a major breakthrough for Marina & the Diamonds, as I really wasn't too aware of her during her first album era! Thankfully I did really start to discover her in 2012 and this single from the "Electra Heart" album really showed me what she's made of!



20 . Taylor Swift - We Are Never Ever Getting Back Together

PEAK: # 1 (1 week)



One of many songs this year that could be considered an earworm, Taylor Swift delivered one of her catchiest songs to date with this, with typical breakup lyrics that could have been written about any of her ex-boyfriends! This became her third #1 on my chart (of four so far), and ranks as her highest 2012 entry.





19 . Carly Rae Jepsen - Call Me Maybe

PEAK: # 5



Speaking of earworms, this song was everywhere in 2012, in everyone's heads! Carly Rae Jepsen, despite modest previous success in Canada, really blew up this year with this viral hit discovered by Justin Bieber and inspired easily the most overused pickup line of the year. While she ranked with four songs overall in 2012, this was clearly the highest, and will be remembered for years to come.





18 . Aerosmith - What Could Have Been Love

PEAK: # 1 (2 weeks)



These guys have had a career spanning the past 40 years, and have remained consistent pretty much for the entire time. Among my favourites from them have been their series of big 90's power ballads, and this one I feel really recaptured the classic Aerosmith spirit in those hits. It spent two weeks at #1 on my chart and is still riding high, becoming one of my favourite Aerosmith songs ever.





17 . One Direction - One Thing

PEAK: # 5



The highest entry for the One Direction boys is this one, the one that picked up where "What Makes You Beautiful" left off and proved their continued worth. Who knows what the future may hold for them... hopefully more catchy tunes like this!





16 . Matchbox Twenty - She's So Mean

PEAK: # 1 (3 weeks)



In an impressive career since my chart started in 1999, Matchbox Twenty had claimed eight top 10's... however, none of them had reached #1 until just 2012 when lead single from the "North" album, "She's So Mean", did just that and topped for three weeks! While Rob Thomas had accumulated four #1's on his own, this was an overdue achievement for his band and a worthy comeback!



15 . Christina Perri - A Thousand Years

PEAK: # 1 (3 weeks)



For me, this has easily been the best song to be taken from a Twilight film! Christina Perri contributed this song to the soundtrack to "Breaking Dawn, Part 1", and it quickly became my favourite from her, rising fast at 2012 approached, and then spent the first three weeks of 2012 at #1. Hopefully when her second album comes around, she'll have more songs of this qualify!





14 . Carrie Underwood - Good Girl

PEAK: # 3



One return that pleasantly surprised me this year has been the return of Carrie Underwood! I've liked her stuff to some extent up to this point, but this year she really became a favourite of mine, releasing a perfect one-two punch led by "Good Girl", which is also the highest ranked song that didn't reach #1 on a weekly chart! How high did her #1 "Blown Away" rank?





13 . Kate Voegele - Unusual

PEAK: # 1 (2 weeks)



While Kate Voegele has been a core artist since 2008, this is the first year in this time where she failed to make the year-end top 10! This song, a late highlight from her album "Gravity Happens", became one of my favourites from her and spent two weeks at #1, but ultimately this was as high as she got this year!





12 . Alyssa Reid - Talk Me Down

PEAK: # 1 (2 weeks)



Now we're up to a teenage Canadian singer who has had much success on my chart over the past few years. This powerful song with a video to match touches on the subject of teen suicide, and gave Alyssa Reid her second #1 on my chart, ranking as her highest entry this year. The song was co-written by Jesse Labelle with whom Alyssa appeared earlier in the chart with "Heartbreak Coverup".





11 . Kelly Clarkson - What Doesn't Kill You (Stronger)

PEAK: # 1 (4 weeks)



It was a big comeback for Kelly Clarkson this year as the title track from her "Stronger" album became her biggest hit in years. While it did spend four weeks at #1 on my chart, ultimately, it was split between 2011 and 2012, which in the end cost it a top 10 year-end position... but still, it's quite the success for Kelly on the year-end chart! Still, she managed one better... "Dark Side" is in the top 10, but how high does it rank?



10 . Maroon 5 feat. Wiz Khalifa - Payphone

PEAK: # 1 (2 weeks)



With a new Maroon 5 album, "Overexposed", released in 2012, it was clear that they would carry on the momentum of their past albums, and this lead single did just that. Featuring a rap verse from Wiz Khalifa, this song spent a total of two weeks at #1 on my chart and lasted long enough to kick off the year-end top 10.





9 . Carrie Underwood - Blown Away

PEAK: # 1 (1 week)



Well, you could say the title described how I felt about Carrie Underwood's return this year! I wasn't expecting anything this good... but sure enough, she blew me away! This became her second #1 to date on my chart, and gives her a top 10 year-end placing for the first time in my chart's history.





8 . Train - Drive By

PEAK: # 1 (1 week)



These guys really waited a long time to get to the top! While they started out in the late 90's, it took until 2012 for them to finally top my chart after coming close several times. "Drive By" had a foot-stomping bass line that made it infectuously catchy, and it really did stick in my head! This is also Train's first ever year-end top 10 placing.





7 . Katy Perry - Part Of Me

PEAK: # 1 (2 weeks)



Inspired by her divorce from Russell Brand, this was one of the new songs on the re-release of Katy Perry's modern-day classic album "Teenage Dream". The song was an instant success for me, and brought her back to #1 on my chart for the first time since 2010. It's become one of my favourites from her so far, and hopefully she will come back with more #1's in the future!





6 . No Doubt - Settle Down

PEAK: # 1 (5 weeks)



There have been many comebacks that have been highly anticipated by me... and No Doubt's return was one of them. After an 11-year hiatus, including two solo albums from lead singer Gwen Stefani, they returned with a hot song reminiscent of the "Rock Steady" era. This song wasted no time to "settle down" at the top of my chart, where it stayed for five weeks in a row, the second longest lasting #1 of the year.



5 . Demi Lovato - Give Your Heart A Break

PEAK: # 1 (2 weeks)



Demi Lovato had several minor hits when she started out on Disney, yet despite this... she had to wait to get her proper breakthrough, which she did with the "Unbroken" album. Following her 2011 #1 "Skyscraper", she did it once again with "Give Your Heart A Break", a catchy pop tune among the year's finest. With the help of master songwriter Billy Steinberg, who was responsible for many of the 80's classic pop tunes, a modern-day classic pop song was created here, one that I rank among the five best of the year.





4 . Midnight Red - Hell Yeah

PEAK: # 1 (1 week)



RedOne proteges Midnight Red got their start in 2011 with a top 20 hit on my chart, "One Club At A Time", but it was "Hell Yeah" that really showed me what a catchy tune they could do. If they have more dance-pop tunes like this in their future, I could see the success of this replicated in the future... but for now, this is their biggest hit, having spent a week at #1 on my chart over the summer, and will be remembered by me as one of the songs of the summer of 2012.



3 . Safetysuit - These Times

PEAK: # 1 (2 weeks)



Before we get into the top 3, I must say that #1 was far ahead of #2... #2 far ahead of #3... and #3 far ahead of #4. So the top 3 were very firm in their positions. Anyway, American rockers Safetysuit lead off the top three with a tune that has very positive and optimistic lyrics... lyrics that helped me through some tough times in my life. The simple phrase in the chorus "These times are hard but they will pass" really sums up the entire message behind the song, and that was one of the main reasons why this song resonated with me so much, as I could easily relate to it. I'd liked several of their songs before, but it was this one that became a huge favourite of mine, spending over half the year on my chart and 2 of those weeks at #1.





2 . Stef Lang - Paper Doll

PEAK: # 1 (3 weeks)



In the runner-up spot, we find Canadian singer Stef Lang, with my favourite song from her so far, "Paper Doll". This infectuous song was written about the problems that many people, especially women, have these days with their self-images and expectations that others may have about their appearances... and how she'd rather be herself than dumb her self-image down to please others. Seems to be working for her as she's one of the prettiest singers on the list! I guess both her EP title from which this song was taken, "Fighting Mirrors" and following album title "Self" are quite appropriate! After anticipation based on her previous hits from 2010-11, this instantly impacted within my top 5 on its week of release, and spent 3 weeks at #1, hanging around for months as other people started to chart it as well! Almost any other year, this would've likely been #1... but one song was just too strong to be stopped!





1 . Kelly Clarkson - Dark Side

PEAK: # 1 (8 weeks)



Well, I must say... it was a long time coming for this singer! Kelly Clarkson has been a core artist on my chart pretty much since her win on American Idol, and has achieved 13 #1's so far over her first 10 years in the business. Her #1's have generally done very well on my year-end charts, but the highest she's reached prior to this were #2, for "Behind These Hazel Eyes" (2005) and "My Life Would Suck Without You" (2009). Now that a little bit of history is out of the way, let's talk about "Dark Side" itself.

Back in 2011 when I first listened to her "Stronger" album on its week of release, this was easily the standout track for me. From the music box sounding intro to the haunting beat and vulnerability in Kelly's vocals, and themes of acceptance by others despite flaws that may be hidden at first glance ("Will you love me even with my dark side?"), it quickly became one of my favourite songs from her ever. I knew deep down inside she had to release it as a single, and sure enough... I would get my wish. Upon the announcement, it made a very quick rise on my chart... and from that moment, I knew this song would totally dominate my chart. It would spend four weeks at #1 at first, then after falling out for four weeks, it would return for another four, spending eight weeks in total at #1, becoming my longest running chart topper this year, and biggest overall in four years.

As I had jumped on "Dark Side" rather early, it would remain high on my chart as it gained radio airplay, and as a result, would spend six months in the top 10 alone - a huge accomplishment considering it's a rare thing to even spend that long in my top 100! Another factor that helped in her longevity was that I finally saw Kelly live in concert back in August, and I felt that this song was one of the highlights of it. With a run now at 43 weeks and counting, it's clear that this has become one of the biggest hits ever on my chart and one of my favourite songs of all time. So really... who else could have my #1 song of 2012?

So in a year of catchy songs... while all of the top 3 do have a level of catchiness to them, the lyrics to all three really did help in my liking of them moreso than any other songs on the chart. Thanks for reading, and join me again in December for my top 100 of 2013!